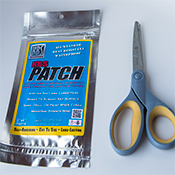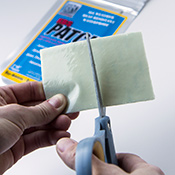 Cut KBS Patch into any size you want without exposing to UV or sunlight.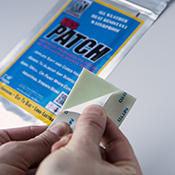 Remove white backing tape to expose the sticky resin.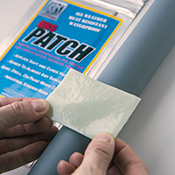 Apply KBS Patch to repair area with sticky side down.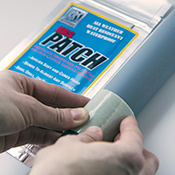 Press firmly to repair surface.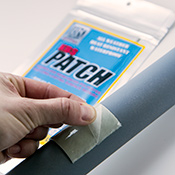 Remove transparent film backing and expose to sunlight or KBS UV Light. Curing times depend on UV intensity between 5 minutes (sunny) and 50 minutes (cloudy).